Our Mission
At Mutual Housing, we want to give people much more than just a place to live. In the spirit of the mutual housing model, we collaborate closely with our residents to develop programs that address their particular needs and interests. Each of our locations offers a wide range of activities and services aimed at allowing residents to nurture their individual interests and talents, to set and attain goals for themselves and their families, and to forge supportive, fulfilling relationships with their neighbors. In all of our efforts, we seek to live up to our primary commitment to building communities with respect, integrity, and aloha.
Our Staff
The staff of the Mutual Housing Association of Hawaiʻi comprises multi-talented, hardworking individuals who manage their properties while providing assistance to our resident communities. Each location is headed by two managers who oversee their properties in a partnership that works well for the residents and the organization. The Property Manager at each property is in charge of a team of skilled employees who effectively handle financial and facilities management responsibilities while working cooperatively with all of our households. Partner to the Property Manager is the Resident Services Manager who is in charge of the dedicated team that provides supportive services, educational and recreational programs and activities, and strives to build community as they closely collaborate with the resident leadership and volunteers.
The central office is headed by the Executive Director. The central office oversees the general operations of all of the Mutual Housing properties, handles corporate responsibilities, and works on the development of new projects.
Our Board of Directors
Our Board of Directors advises Mutual Housing in its policy-making, fiscal operations, and planning for future development. The board includes dedicated representatives from local businesses and community leaders.
Dorothy D. Letts, President
Kelly Walsh, Vice President
Dee Darby, Treasurer
Jane Sawyer, Secretary
Ryan Arfman, Board Member
Patricia K. Brandt, Board Member
Chris Wagner, Board Member
Richard Koenig, Advisory Board Member
Oswald Stender, Advisory Board Member
Jan Sullivan, Advisory Board Member
Warren G. Haight, Advisory Board Member
Our Communities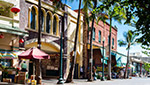 Kekaulike Courtyards
1016 Maunakea Street
Honolulu, Hawaiʻi 96817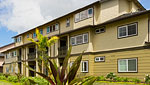 Koʻoloaʻula
91-1159 Keahumoa Parkway
#801
Ewa Beach, Hawaiʻi 96706
Lihuʻe Court Townhomes
4160 Hoala Street; #22-I
Lihuʻe, Hawaiʻi 96766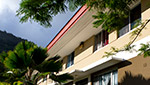 Palolo Homes
2170 Ahe Street
Honolulu, Hawaiʻi 96816